There are is still great opportunity available to find a place at your potential university or college through Clearing process and still achieve your dream career.
WHAT IS CLEARING PROCESS?
Clearing is a UCAS service that allows universities/ colleges to fill spaces on courses that have not been yet full and there may be some spaces still available at University or colleges. This is a great opportunity for students without having offers are often given a second chance to pursue their higher education aspirations.
This great opportunity is a way of second chance in receiving admission to universities or colleges. Clearing matches applicants to university/ college places that are yet to be filled and is available to anyone who has made a UCAS Undergraduate application and who does not offer places you are not holding any offers from universities or colleges you've applied to your place is not confirmed after exam results are published
HOW TO APPLY FOR CLEARNG?
To find the subject you were applying for university /colleges you must be prepared and be very early to respond to universities / colleges like first comes first place. Whoever is early and prepared to know which alternative university or college planning to go to and do know what subject to study will receive the place first when there is a space available at the University/college.
WHEN CAN YOU CONTACT THE CLEARING SERVICE ?
You can be ready and use clearing process from 8am on the day first day when you have received your results. You will need to use your UCAS personal ID number to log into your Track page. If you have not received any offers or have not meet the conditions of requirements of your offer, your Track screen will tell you that you are now in clearing. You will need to find your clearing number on the Track home page in the top left hand corner, under your ' My Status section '. Keep this number to hand as you will l need to provide that at every stage of the process.
Use the UCAS course search tool to find courses that have places in your chosen subject. You will also find contact details on the tool, as some universities/ colleges will have special clearing hotline numbers you can contact immediately. . Make a shortlist of potential places that are available and explore your second chance of choices.
Remember to prepare all your relevant information together. These might include your UCAS ID number, your clearing number, your A-level and GCSE results, or Scottish Standard grades and Highers results, with details of relevant work experience, portfolios, and a copy of your personal statement, plus any notes and any extra queries on the courses and universities that interest you.
CONTACT THE UNIVERSITY ON THE PHONE SOON AS YOU CAN
Start calling your chosen universities/ college as soon as you can once receiving the results. You need to contact them directly and you need to contact them in person and always remember to give a good first impression. The admissions staff member will ask for your clearing number, which will enable them to open your Track screen and look at your application, which will show all your results and personal statement and will decide.
If you are eligible for a place and there is still one available, the admissions staff member will probably ask you some questions most likely like a mini interview so please be prepared show your interest and show a very good impression and your ambition. . These questions from the university are not designed to catch you out, but to see if you are good fit for the course and your interest.
The university/College may then make you a verbal offer. There are no conditional offers in clearing as you have already received your results and they may they would like to call you back. Verbal offers usually come with time limits, so you may have a chance to think about it.
You need to be yourself on track and keep yourself well prepared. Once you accept an offer, you will need to update your Track screen as the university/ college will not update your Track for you. All you will need to do is click on the option which allows you to add a clearing choice.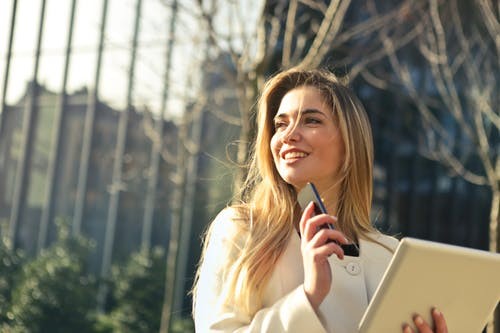 WHAT TO DO WHEN YOU HAVE RECEIVED YOUR RESULTS THAT YOU HAVE WANTED?
Importantly if you have received the results you have wanted, just updating your Track screen will not be enough. You will also have to contact the university directly and tell them that you have accepted their offer. Ask the University how they would like you to do this, some University/college will want you to send a letter; others will accept an email. Make sure you keep a record of what offers are made and ask how the offer will be confirmed and in what time frame for admission to university/ college.
GOOD LUCK- I am sure you will receive your perfect career path that you have wanted!!!
Please do visit my Wise opportunities Blog and do lookout for more of my articles.